COMPANY PROFILE
212 Oneway construction LLC. STATEN ISLAND, NY 10305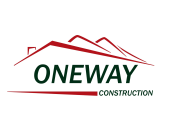 We provide professional client-focused construction and architectural solutions and designs. As an employee-owned company, we go above and beyond on every project and deliver on our promises with integrity.
Mechanically inclined, Reliable Quality/Construction Project Coordinator with 10+ years experience in both commercial and residential construction project management. Proven ability to deliver highly complex roofing projects, including both repairs and installations. Expert at gathering business requirements, formulating project scopes, and establishing project timelines for multi-million-dollar projects. Skilled in identifying issues in their initial phases to quickly resolve challenging technical requirements that support business productivity and growth.
Designing Public & Private Buildings and all types of maintenance for established buildings like Roofing, Callings & partitioning, Painting, Electrical, Construction, Renovations & restoration, Tiling, brickworks & Plastering.
Qualifications
Can Do Bonded Work
Can Do Union Work
Can Do Non-Union Work
DBE
Design & Testing Consultants
Emergency Subcontractors
ESBE
Additional Information
Maximum project size is $1,000,000,000
In business since 2010
Back to Previous Page